Pharmacom Labs Oxandrolonos is presented in a 100 tablet box with 2 blister packs of 50 tablets each. Each tablet reportedly contains 10 milligrams of oxandrolone according to the label and packaging. Samples of this product were purchased from a North American-based authorized distributor between the dates of June 1, 2015 and June 30, 2015. The samples were forwarded and received by the analytical laboratory SIMEC AG for HPLC-UV testing on July 20, 2015. The quantitative dosage testing report was completed on August 10, 2015. The product was identified with an expiration date of October 15, 2018 and a batch number of MBMN1. There was no verification code printed on the box.
Label claim: Pharmacom Labs Oxandrolonos has a label claim of 10 mg/tablet of oxandrolone.
Actual content: Pharmacom Labs Oxandrolonos was determined to have actual content of 10 mg/tablet of oxandrolone.
(The following images are photographs of the actual product that was submitted for testing.)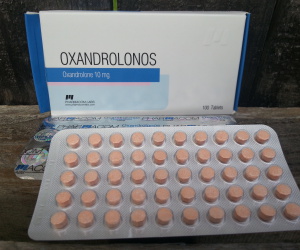 Size
120.81 KB
Downloaded
4578 times
Last Updated
January 3, 2017
Download
---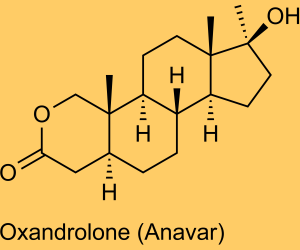 Oxandrolone Raw Data HPLC-UV [PDF]
This PDF report (8.36 MB) includes the HPLC-UV raw data from lab testing reports completed by SIMEC on August 10, 2015 on the following oxandrolone (Anavar) products: C34342 - Black Label Labs Anavar...
Size
8.36 MB
Downloaded
956 times
Last Updated
February 7, 2016
Download
---